Ford India has recently announced that the carmaker will be ramping down its operations in the Indian market. The American car manufacturer Indian subsidiary has incurred losses of nearly $2 billion dollars and that forced the brand to restructure its operations in India. Ford becomes the fourth foreign automobile manufacturer to shut down its operation in the last five years.
The American Car Company will cease manufacturing vehicles in India immediately. Ford will shut down its Sanand assembly plant by Q4 of 2021 and the Chennai operating facility will be shut down by Q2 2022. The ongoing models like Aspire, Freestyle, Figo, EcoSport, and Endeavour are discontinued in India now.
Read Similar: Maruti Suzuki Jimny 5-Door Price in India and Launch Date
Future of Ford in India
Ford will stop selling the car models like Aspire, EcoSport, Freestyle, and Endeavour when the dealer inventories are cleared. The company will continue to offer customer support, service, aftermarket spares, and warranty coverage for the vehicles sold. Ford was about to launch the facelift version of the EcoSport but that too has been called off now.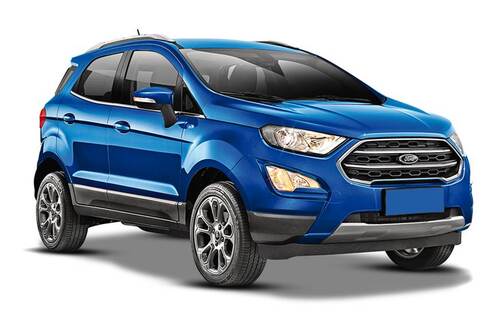 The Chennai plant will continue to make cars till 2022 but the Sanand plant will be shut by the end of this year. Ford is also looking for buyers for both of its factories in India. This decision will affect around 4000 employees of the company.
Ford will also not be exiting the Indian market entirely, it will bring high-end cars in the Indian market via the CBU route. The American car company will bring premium cars like the Ford Bronco, Mustang Mach-E, and Ranger in the Indian market as a CBU unit. The popular pickup truck Ford Ranger is speculated to launch in India soon.
Read Similar: Toyota Tacoma Price in India, Specs, and Launch Date
Why Ford is Leaving India?
The India subsidiary of Ford has not been a very fruitful venture for the American brand. Ford India has incurred losses of $2 billion dollars over the last 10 years and the company cannot sustain for future operations. Ford also announced a joint venture with Mahindra in 2019 but that was also called off recently by both the companies.
The car brand has failed to grow with the rapid changes in the Indian automobile industry. The Indian car industry is dominated by brands like Maruti Suzuki, Hyundai, and Tata which is more than 60% of the total market share. Also, few new brands have recently entered the Indian market and that has made it really tough for Ford to compete. Ford has currently only a 1.4% market share in India and the brand is losing out to newcomers like Kia and MG.