Yulu Miracle Electric Bike Price, Specs, Features, Range & Top Speed
The Yulu Miracle is an E-Bike that is meant to be used to move around in the city. It is a lightweight battery-powered electric bike that can be used for short-distance commutes. It comes with a comfortable seat and it can be used by both men and women.
Yulu Miracle is a dockless electric bike that comes equipped with state of the art IoT technology. One of the best thing about this E-Bike is that it is very cost-effective. Here you can find out the key features, specifications and Yulu miracle price. Below we have also explained the process of starting, riding, pausing and ending a Yulu bike ride.
Key Features Of Yulu Miracle Electric Bike
Comfortable Solo Seat
Unisex Chassis Design
Waterproof Battery
Spacious Footboard
Self Locking Main Stand
Solid Rubber Tyres
Alloy Wheels
Weatherproof LED Headlamp
AHO (Automatic Headlamp On)
Battery Charge Indicator
Universal Mobile Holder
Wrist Operated Bell
Similar: New KTM Electric Scooty Revealed
Overview Of Yulu Miracle Electric Bike
The Miracle electric bike has a very lightweight and compact design that makes it easily accessible for riders of any height and weight. It gets a large footbed that can also be used to carry some luggage. The Yulu Miracle bike a very simple and practical design that resembles the legendry Hero Puch two-stroke moped.
The Yulu Miracle E-Bike comes equipped with a 48V battery-powered electric motor. The power and torque figures are not disclosed by the brand. Yulu claims that this E-bike can reach the top of 25 KMPH. The max speed of 25 KMPH is very impressive and perfect for city traffic commutes.
The brand claims that the Yulu Miracle electric bike has a maximum range of 60 KM. It has a battery charge indicator on board and also you can see battery charge left on the app. The braking duties on this Yulu bike are taken care of by drum brakes at the front and rear wheel. The Miracle E-bike comes with alloy wheels and heavy-duty 100% solid rubber tyres.
The Yulu Miracle Electric bike comes with a LED headlamps and LED DRL's (day time running lamps). The headlamp is weatherproof and also has a built-in LDR for automatic light control based on ambient lighting conditions. This Yulu bike also gets a universal mobile holder.
Read Similar: Yamaha XMAX 125 Scooter
Yulu Miracle Price
For unlocking a vehicle it costs 10 rupees which is a fixed charge. Once you have unlocked a vehicle, you are charged 10 rupees every 10 minutes. The Yulu Miracle bike price is based on time and not on kilometres, so you can cover as much distance as you want without worrying about the fare. Also, you can only rent Yulu bikes and not buy one.
If you want to pause a Yulu Miracle bike ride then you can do so by pressing the pause button and select the amount time for which you would like to pause. If you pause a ride then you are charged Rs. 5 per 10 minutes between 10 AM to 6 PM and Rs. 90 between 6 AM to 10 AM.
Process of Finding, Riding, Pausing & Stopping a Yulu Miracle Bike
The first step includes finding a vehicle near you, to find a Yulu bike nearby, you have to open the Yulu app. Once you have opened the app, you will be taken to to the map screen where you will be able to see available Yulu miracle vehicle in your area. If you can't find any available vehicle near you, then you can also zoom out to search for a wider area.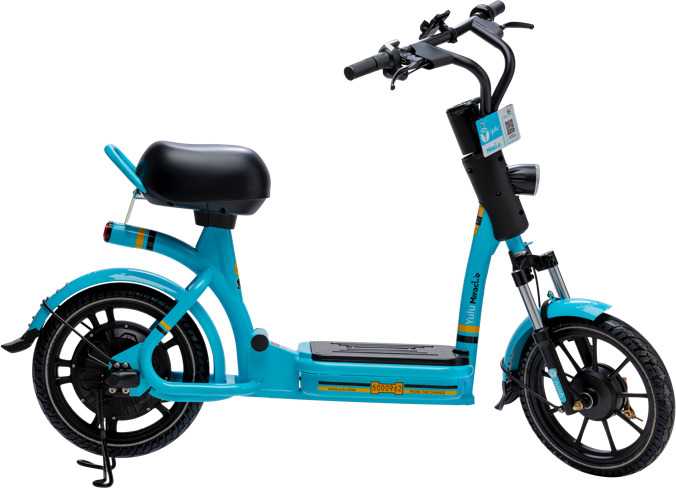 The second step is how to ride the Yulu miracle electric bike. You have to switch on your phone Bluetooth and click on the unlock button. Then you have to scan the QR code on Miracle vehicle and your smartphone will be connected. In the last step, you have to click the start button to start your ride.
The third step is about pausing the Yulu miracle electric bike. To pause your ride, first, apply the brakes and stop the bike. Then you have to press the pause button and select the amount of time you would like to pause. When you are ready to resume your ride, you can press the RESUME button and then the START button.
The fourth step is about stopping your ride. You can end your ride at a Yulu miracle zone only. You have to stop your Yulu bike by applying brakes and then click the end ride button. When you click the END RIDE button the bike's engine gets switched off, the vehicle gets locked and your ride is stopped.
Our Verdict
Definitely the Yulu idea of urban mobility has gained a lot of traction these days. It is a good choice for anyone who wishes to move around the city solo on an economical and greener ride. The Yulu miracle electric bike is a capable machine for the in-city movement that comes at an exciting fare.
The brand Yulu has also partnered with Bajaj Auto to localize their scooter instead of importing it from China. As of now, there are only a few cities where Yulu services are available, while they are slowly expanding their setup, it might take some time for them to reach all the major cities.
FAQ'S Relate to Yulu Bike
Do I need a driving license to ride a Yulu miracle bike?
No, you don't need a driving licence or any special licence to ride a Yulu.
Can I unlock two Yulu bikes at the same time?
No, you cannot unlock two bikes from the same phone at the same time.
What should you do if the battery of Yulu Miracle electric bike is exhausted in the middle of the ride?
If the battery of you Yulu bike drains out during the ride then the company suggest the rider to park it near the Yulu Zone or at a safe place. You ride will end after some from the team has attended the vehicle.